Frequently Asked Questions
Even at the most basic level a website is a necessity for any business nowadays. Whereas before we would rely on paper adverts to look for companies or directories, virtually everyone out there is searching for your business online. So you have to ask yourself, can your customers find you? To get started all you may need is a simple 5 page web site with the initial home page, an about us page, a page for clients to contact you, a page with information about your products or services and a company profile page. Many smaller companies are simply put off the idea of having a website because they have been quoted high prices by various web agencies or think that it will cost thousands of dollars for an online presence. Request a price quote from us to really see how much you can save to get you business online.

The price depends entirely on what each customer would like to achieve with their project such as the number of pages required, functions on the website, online shopping cart etc. This is why we offer a free price quote so we can give you an estimate as to how much the project will cost. We will be more than happy to discuss your requirements, help you make decisions & offer our professional advice. There are No Hidden Charges.

Once we have received the final payment you will receive 100% ownership of your new professional web site.

All web pages should be 'optimized'. This will enable your site to gain a high search engine ranking that revolves around the meta tags on your web pages. A web page that isn't optimized won't appear in the search engines to any great degree. More information on

website optimization

.

In some cases, a meeting isn't necessary and 70% of our sites are generally completed with contact via email, Skype and telephone only.

If you would like to use our services all you need to do is inform us of the domain name you would like to use and send us a brief idea of your requirements. You can check domain name availability

here

. We will then purchase the domain in your name, purchase the right hosting package for your project and then based on your guidance,design an initial web page for you. This is then refined/changed in consultation with the client until a satisfactory design has been reached. We will then need you to forward content and images for your site and start to design the website for you.

After the completion of a website project we are available for after sales service. Any slight tweaks or amendments are carried out to the site free of charge in the first month. Any support thereafter will be charged at an hourly rate of $35 to $42.

Yes we generally ask for a 25% deposit from clients.

It is free to submit to Google and you can do that

here

. We submit all websites we design to Google, Yahoo! and DMOZ.

We can provide these services for you if you do not currently own a domain and or web hosting platform.

The timescale of a project is generally dictated by the client. If you have a deadline in mind we will endeavour to meet it for you. The most common delay in the creation of a site is waiting for content (text/images) to be sent to us by the client.

The first page that will be designed is the home page so this should be the starting point. What information you wish to include on your site really depends on the type of business you have. A good way to start is to look at websites similar to the type of business you have and then list down what they are already doing and what you could do but better.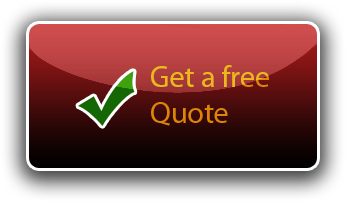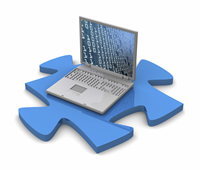 Testimonials
The expert work, service and support I have received while working with Shadowsoft Solutions, has been extremely beneficial to my business. As I am not the least bit "Tech savvy", Shadowsoft has made it very easy for me to communicate my ideas and provide the content. Any time I have ever had a problem, or question, or addition to my website, their response has been immediate and effective. I value the business relationship we have established, as my business continues to grow. They truly are behind you every step of the way/web.
Gerry Lantaigne
Shadowsoft are honest, do incredibly good work at very affordable rates and in a timely manner. Anyone can call me for a reference on the beautiful web you did for us and the continuing maintenance of the 3 web sites we have with you.
Erwin Schwartz
We are so happy with our decision to hire Shadowsoft Solutions for our graphic website design, and would like to congratulate you and your team on a job well done! Shadowsoft Solutions built us a distinct web site that was specific to our needs, and not only helped with our ideas, but proposed streamlined and different solutions. This has been a painless process from start to finish. Our site looks polished and your designers did a wonderful job converting our initial concept into a finished product. The technical back up you provide is excellent! We would recommend Shadowsoft Solutions to other companies seeking a fresh approach to web design without hesitation!
C L Campeau